8 Tips to set up a Beautiful Indoor Garden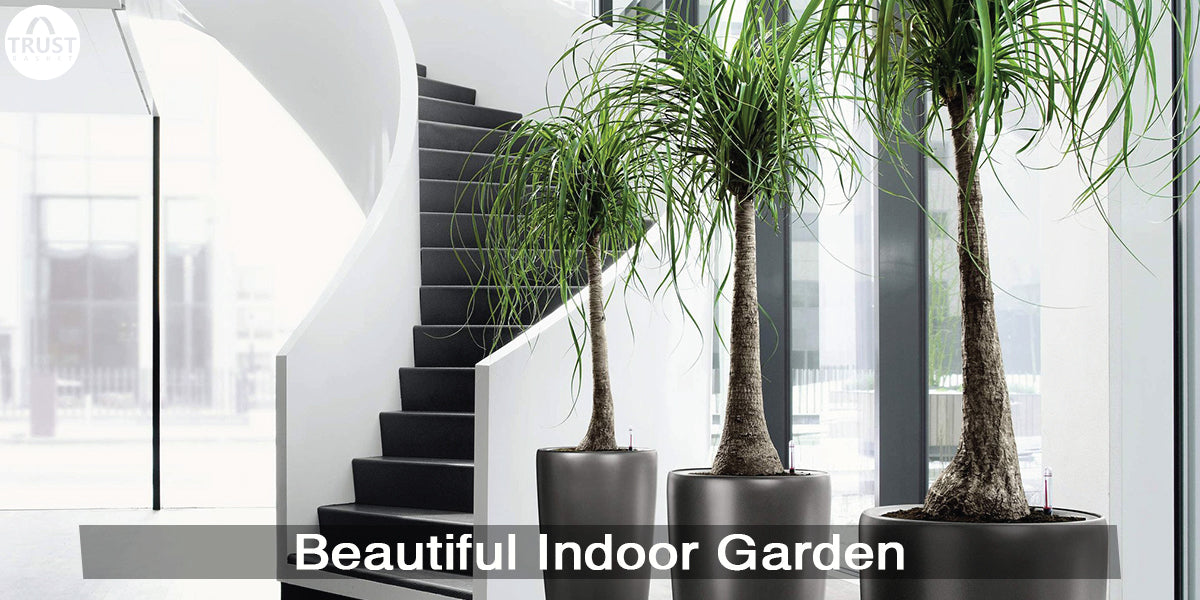 To grow plants indoor we need to look at some measures and make it look beautiful. Check out these tips to have a successful and beautiful indoor garden.
Look for the best place in the house for each plant.

The ideal spot for plants are in front of a large window facing east or west, filtered if necessary through a net scrim curtain

If you have a plant that thrives on lots of sun, place it on a windowsill facing north or north-east.

Check soil moisture regularly and inspects leaves to check they are not being burnt

Ferns and other moisture-loving plants do best in vaporous rooms like bathrooms 

Water the plants from the bottom and every pot should have holes in the bottom through which the water is absorbed

If you don't want your plant to die of heat or cold, avoid placing it in draughty areas or near ducted heat or A/C outlets.

Get fluorescent lights which helps the seeds to germinate faster.

Use colourful pots to beautify your garden. You can purchase decorative pots from the nearby store or from online stores.
Popular Searches: Garden Accessories for Sale, Compost Bin India, Plastic Flower Pots Online, Contemporary Plant Pots, Hanging Pots Online, Colourful Plant Pots, Bird Feeders Online, Rectangular Planters Online, Small Pots Online, Flower Pots Online, Kitchen Waste Compost Bin, Balcony Railing Planter, Buy Pots Online, Indoor Plant Pots, Metal Flower Pot
0 comments