Decorate Your Flat with Designer Garden Pots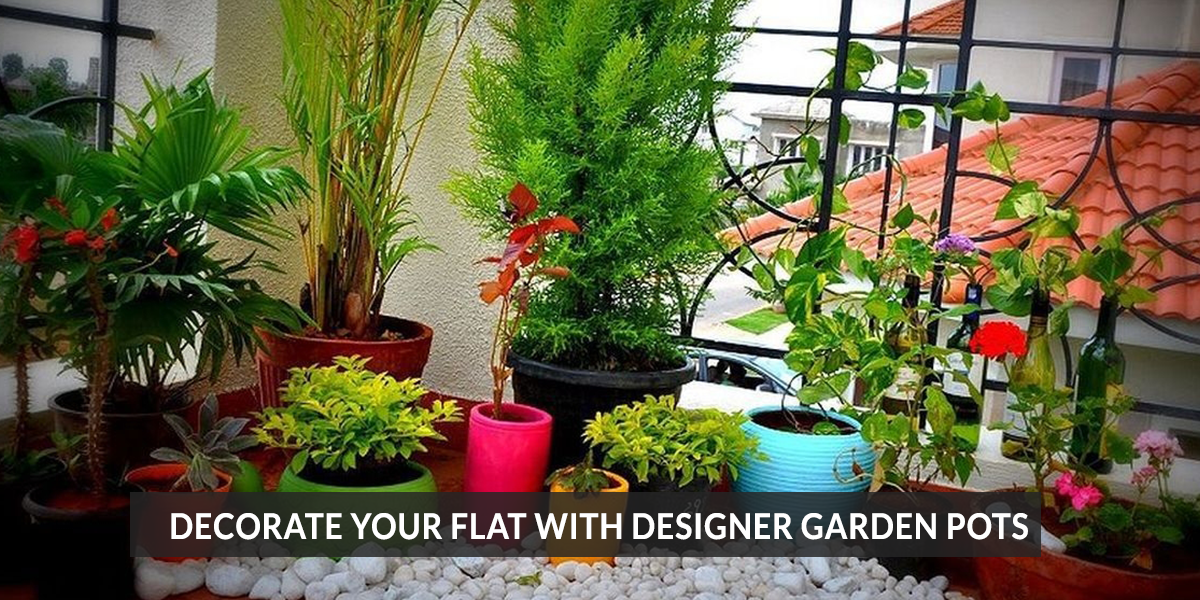 The design and placement of every item, furniture, or accessory in your home contribute to its beauty. So, it is vital to plan the placement, colours, and choice of accessories thoughtfully. To accentuate your home and make it look appealing, you can make use of bright colours, hanging planters, decorative bird cages, cute terrariums, terracotta pots, etc.
You can make your home look vibrant by using different kinds of planters in different corners. Placing fresh flowers or a good luck bamboo tree in a room can make it look aesthetically soothing. You can find a huge variety of plastic pots online. Explore the variety and make your space look stylish.
Here are some tips that you can follow to decorate your flat in a smarter way with designer pots and accessories
A balcony is a wonderful area where you can experiment and create a special space where you can relax after a long and tiring day. Putting lots of vibrant flowers, herbs, and small plants in pots of different sizes is the best way to decorate your balcony. 
The area of the bookshelf seems boring; however you can embellish that space just with a tiny plant. You can enhance the overall appearance of the bookshelves by adding greenery and colours. You can buy the pots and plants for the online gardening store India and decorate your bookshelf and table tops also.
The entrance of your home is the first thing that people notice. Decorating the entryway with green plants gives your home a welcoming look. Depending on the design and size of your home's entrance, you can make a choice from metal, terracotta, or plastic pots online. Decide on the size of the pots you need, before you pick your planters. 
Instead of blocking the corners in your home with furniture items, you can adorn them with some lush green plants. This helps you transform the otherwise dull look to an awe-inspiring modern look. Depending on which corner you wish to decorate, you can pick either a tall plant, a tiny planter in a stand, or a combination of both. Along with the plants, you can add a few classic portraits to make the corner appealing as well as complete. You can also use the hanging planters to make your kitchen area look different.
Popular Searches: Garden Accessories for Sale, Compost Bin India, Plastic Flower Pots Online, Contemporary Plant Pots, Hanging Pots Online, Colourful Plant Pots, Bird Feeders Online, Rectangular Planters Online, Small Pots Online, Flower Pots Online, Kitchen Waste Compost Bin, Balcony Railing Planter
3 comments