DIY Plant Spray Bottle Ideas for Indoor Plant Watering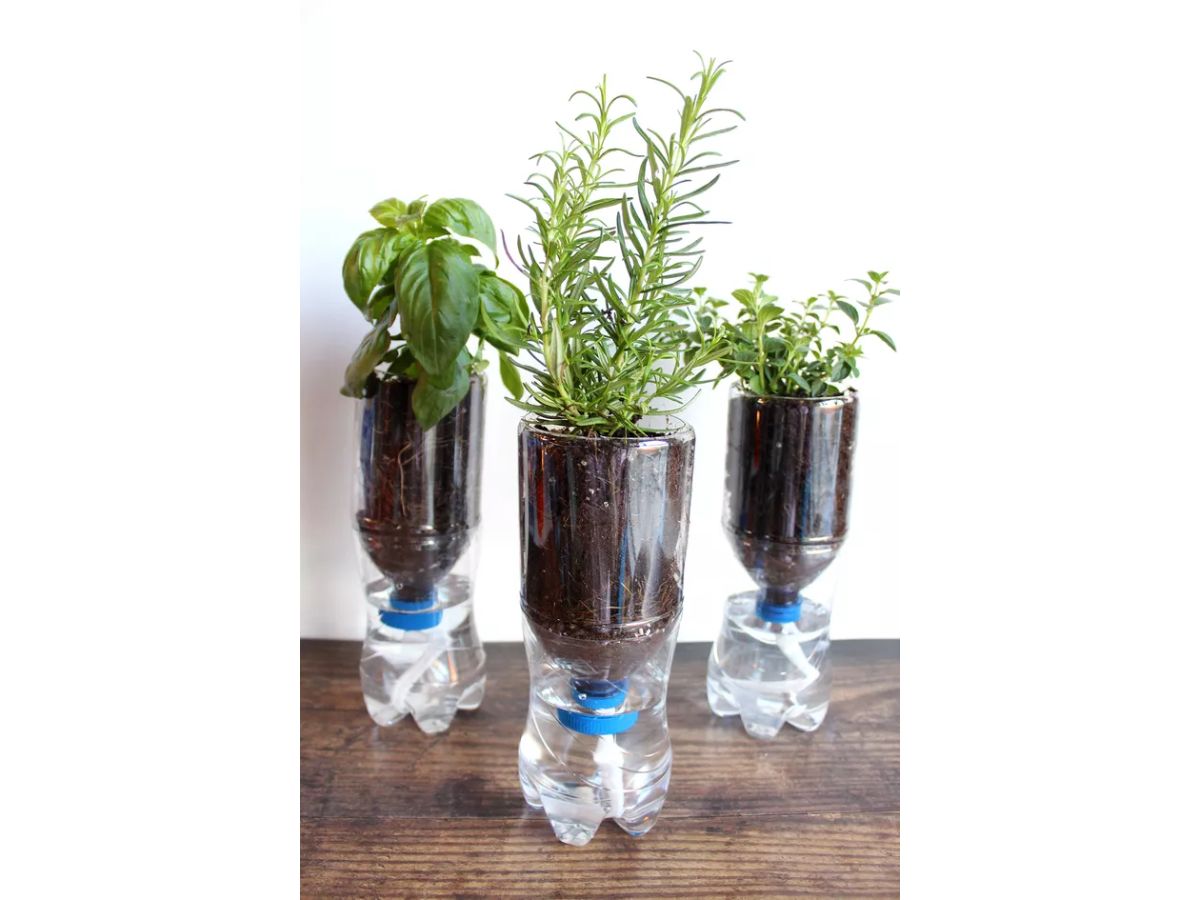 Are you a plant parent? Are you a beginner at planting or a veteran?
No matter what kind of plant lover you are, you need a plant spray bottle or spray watering can to keep your plants healthy. If you are thinking about buying a watering can or a spray bottle for indoor plant watering, then you may want to cancel that plan.
That's because in this blog, we are going to enlighten you with some easy-to-make DIY plant spray bottle ideas for indoor plant watering. These will help you water your plants effortlessly.
Beginners will find their gardening journey eccentric, inspiring, and engaging, while seasoned gardeners will discover fresh joy in life. Also keep in mind that, compared to store-bought alternatives, these DIY plant spray bottle solutions are more affordable.
10 DIY Plant SPray Bottle Ideas
So let's begin and discover some fresh concepts: -
Easy spray bottles
Children adore chocolate spreads and sauces, right? So, turn the bottle into a simple spray bottle when it's empty. Take some time over the weekend or over a holiday to create these inventive spray bottle ideas with your children. Your kids will find a new interest, and you will get funky garden equipment.
Wash and dry your empty bottle

Use a marker to mark the cap or lid where you want to drill

Now, drill holes into the bottle's lid using a drill equipped with a very fine bit

Now your easy spray bottle is ready to use. You can further adorn it by removing the stickers and coloring it in your favorite color or by adding stickers.
Old milk jars spray
Old milk jars remain unused and pile up in your storeroom. You can utilize them as plant spray bottle and provide moisture to your garden.
Simply take an old milk jar and remove the label from it

Give it a proper rinse

Now make some holes on the lid using skewers

Fill up the jar with water

Attach the lid and your DIY plant spray bottle is ready
Cold drinks plastic bottle spray
Once in a while we all love to take a sip of the aerated drinks. There must be small, medium, and large bottles of cold drinks in your home. You can use them perfectly to water your plants or mist your leaves. Follow these steps mentioned below: -
Clean the bottle

Remove the sticker and you may use spray paint to adorn it

Now buy one of those manual high pressure air pump sprayer adjustable drink bottle nozzle

Remove the cap of the bottle

Fill it with water

Attach this nozzle for use in your garden
Old water jar spray
You may create a beautiful spray bottle for your garden out of an old water jar that you no longer wish to use. Create your own by following the steps below: -
Use a drilling machine to create tiny holes for the water on one side of the lid.

Now create a few air holes on the lid's opposite side.

You might use bright paint to decorate the lid.

Now, trim a leather strap to a length that covers half the jar's bottom and extends to the jar's neck. Additionally, there need to be room for your hand to hold the side.

Create two holes on the top of this leather strap, insert the leather lace there, and fasten it around the neck of the jar.

The leather strap at the base of the jar should be secured with glue

Hold onto it until it dries

When it has dried, you may put water in it and begin watering your plants
Red wine spray bottle
Wine bottles look classy, right? Rather than keeping it idle, use it as a spray bottle for your indoor garden. Follow the steps mentioned below: -
Take a bottle of red wine

Find an ideal plastic spray nozzle that fits the cap exactly

Remove the labels

Massage the bottle with olive oil on your palm to get the label off

To clean the inside of the bottle and remove the label, fill it with a solution of slightly warm water and dishwasher gel

Scrub the bottle a little once the label has been removed to make it appear shinier and smoother

Take the nozzle and fit it in the bottle

Trim the nozzle with scissors if it appears to be excessively long

Attach the nozzle to your glass bottle after trimming the excess off

Your homemade spray bottle is now ready to use
Old sanitizer bottle spray
Since 2020, the use of hand sanitizers has become a necessity. We now include hand sanitizers on our list of weekly necessities to get at the grocery store. There must be a plethora of spray bottles in your home. Make use of them when you have used up all the sanitizer. These following steps might help: -
Clean the sanitizer bottles opening the nozzles and spray

Pout water and start spraying your indoor plants

You can certainly experiment with its styling. Jute can be wrapped around it, and bright buttons can be used to further enhance its beauty

Alternately, you could paint it with spray paint and then use acrylic pens to create mandalas or other designs on it
Detergent container spray bottle
Don't throw away the large detergent container once you have used it all. Make a lovely spray bottle out of it for indoor gardening. Take the steps outlined below:
Clean and dry the detergent can

Create a little hole in the handle to let air out, making it easier to pour water

Now create the shower look by drilling tiny holes in the detergent lid

Spray the container, then give it time to dry

Using wool in a contrasting color, wrap it around the handle

The plant spray bottle for indoor plant watering is now ready
Mason jar spray bottle
Mason jars appear stylish and adorable. They have a wide range of uses in the kitchen and at home. They can be used to serve beverages like juice and milkshakes, to cultivate plants, and to water indoor plants by turning into spray bottles. Follow the easy steps mentioned below: -
Using a nail and hammer, puncture the jar's lid

Simply add water and secure the lid

When necessary, tilt the jar and mist your indoor plants with water

Additionally, to embellish the appearance, paint the jars in vivid colors, and draw elements of nature like butterfly, bees, fruits, flowers, etc. on them
LED bulb spray
Everyone visiting your garden would be impressed with this unique, innovative, and quirky spray bottle idea. Use these simple steps below: -
Take an LED bulb

Open the transparent cover of the bulb

Remove the aluminum from the base of the bulb using a plier

Take a screwdriver and plier to remove the LED PCB part

Apply glue and re-atatch the cover to the lamp body

Take a PVC pipe of the same circumference as the end part of the lamp body

Heat it up a bit so that you can fit the bulb along with some glue

Take a drilling machine and make holes on the bulb cover like a shower

Now attach this in front of your hose or can or bottle to spray your indoor garden
Milk can and PVC pipe spray
This is a creative way to use spray bottles to water your garden. Take the steps listed below to have fun:-
Remove the lid off a milk can and clean it first

Draw a circle along the lid

Light a candle and heat a knife

Cut the lid along the indicated spherical shape with the knife

Once more secure the can's lid

Take a bended PVC pipe now

Adjust it to fit the lid

Take the container of a ball-shaped ice cream

Use a heated skewer to puncture the ball with multiple holes so that it resembles a shower

Take PVC solvent gum and with its help glue this ball in front of the PVC pipe

Wait for them to stick and now open the PVC pipe to fill the milk can with water

Re-attach, and you're prepared to stylishly water your lawn

You may paint this DIY spray bottle to make it more attractive
Have fun while creating these beautiful DIY plant spray bottles for indoor plant watering.
0 comments