The Benefits of Outdoor Hanging Plants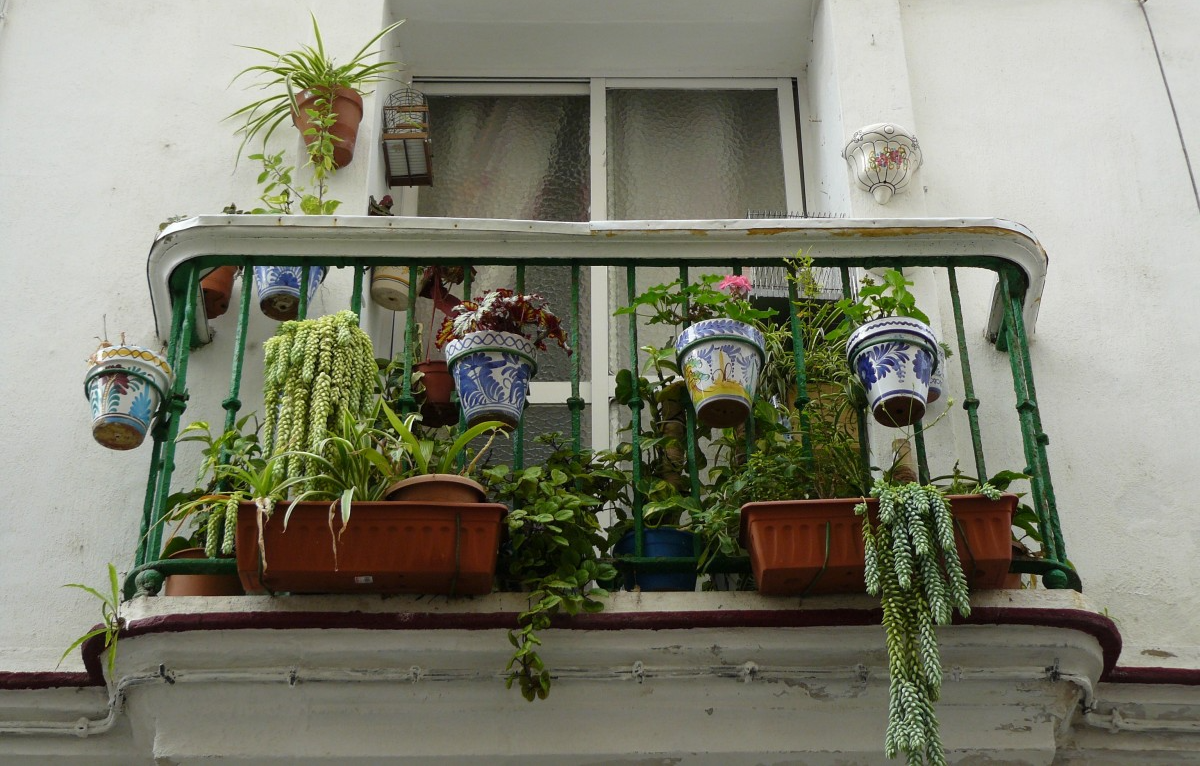 Welcome to the gardening world! Gardening is always fun. It beckons you to enhance your mood while reducing stress. Gardening has evolved into a form of therapy and it is more than a feel-good hobby. With mushrooming apartments, now-a-days gardening seems like a distant dream. Don't put your passion off! Build your own garden with some creativity. You may say, space is the limiting factor. Fret not! A balcony is that best little spot, offering abundant sunlight for your plants to grow. Hanging plant pots or hanging flower pots are the perfect option to save space. The hanging planters make any space charming and enchanting.
Which Types of Plants Are Best for Hanging Planters?
There are innumerable choices! So, what to put in hanging plant pots? Some of the best plants that thrive in full sun are Jasmine, Spider Plants, Verbena, Ivy Geranium, Crotons, Diascia, Jade Plants, succulents and purple heart plants. The plants that grow in shade are Fuchsia, Begonia, Ferns, Lobelia, Devil's Ivy, Silver Bells, Bleeding Heart and Blue Bacopa. These plants will add instant warmth and style to your place. Hanging planters are ready to bring life to any space.
Choose baskets that come in different styles, ranging from plastic to ceramic. You need to make sure that you have the right size hanging pot for your plant. Consider going for bigger hanging pots as they tend to have higher water retention which leads to less maintenance. Ensure that these baskets come with drainage holes.
Are Outdoor Plants Environment Friendly?
Outdoor plants are environment friendly. Growing plants help in reducing pollution, leading toward a greener planet. So, how exactly do these plants help the environment?
We need oxygen to survive and plants need carbon dioxide to thrive. And there is a perfect balance that exists between flora and fauna. It is in our hands to create a thriving, eco-friendly garden. There are air purification plants that you can grow in balcony hanging pots. Some of these plants are English Ivy, Aloe Vera, Spider Plants and Peace Lily. Growing eco-friendly plants is something that you should cultivate as a hobby. Start growing your own plants and enjoy having lots of fun! And wait for that magic to happen in a few weeks' time.
Benefits of Outdoor Plants
Did you know growing outdoor plants can do wonders for your mind and body? Gardening is an activity where you till, plant, nurture and harvest. Being around plants lend a beautiful feeling while helping you focus better at home and workplace. It always feels good to your mind while you are under the calming influence of nature. Growing outdoor plants at home or workplace increases memory retention and concentration. It is likely that your mood always improves without any stress-related depression. Watching flowers bloom and smell from fresh flowers create a positive ambiance where you will feel secure and relaxed. It is an undeniable fact that people who have outdoor plants feel happier, less stressed and more relaxed. So, it is good to spend time with nature to induce a positive outlook on life.
Are Plants Good for Stress Reduction?
Yes indeed! The soothing effects of natural beauty in the form of gardens are found to reduce a person's stress levels significantly. For those who see flowers and greens at home, they are found to be happier and the chances of suffering from stress-related issues are decreased as well. Get an optimistic outlook on your life as well as an appealing visual treat to your eyes by growing outdoor plants. As you engage in a gardening activity, your mood is sure to be enhanced, contributing to excellent overall health.
Gardening creates an opportunity to bond with your family and friends. Overall, it is good for the whole family. Are you inspired to create a mini garden at home after reading this blog?
TrustBasket, an online gardening store, is ready to turn your distant dream into reality. What are you waiting for? You can grow a variety of plants including flowering plants, vegetables and fruits in hanging planters. If you are looking for hanging basket plants, pots or gardening supplies, you can get it all at our online store without any hassle. We deliver it with unmatched quality and personal care at your doorstep.
2 comments