5 Easy Growing flowers and also fight pests off your vegetable garden!!!!!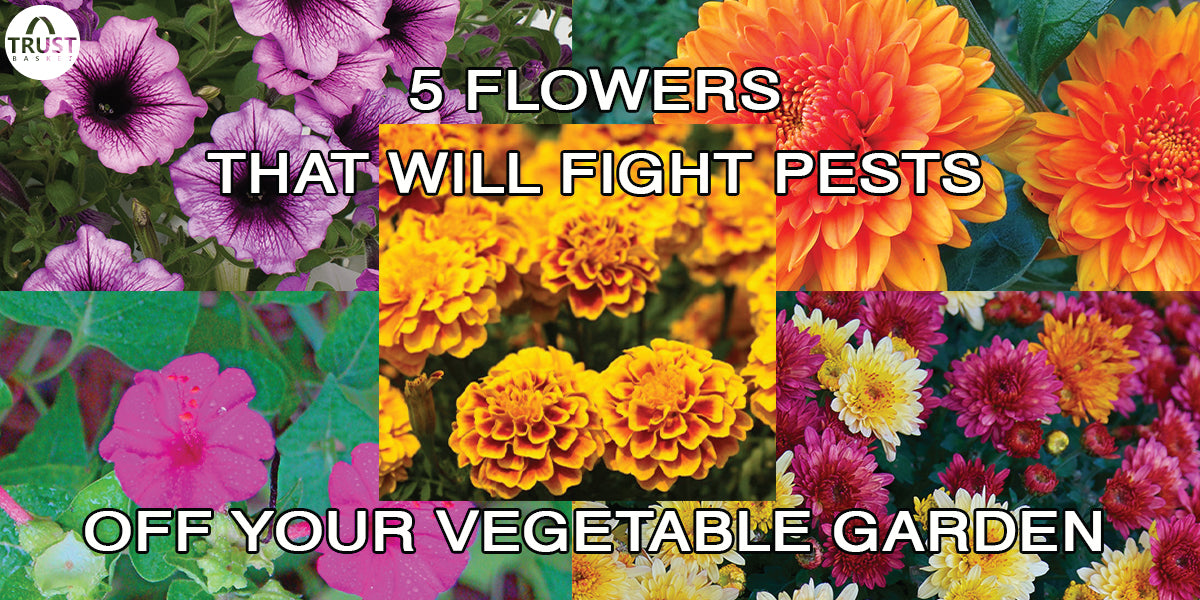 Okay, hope you have been inspired by all our blog posts, you must have started a small veggie garden. That is really a great news. But, after some time, you may face a tough challenge, and that is fighting pests. In today's container and terrace gardens, fighting pests without using any chemical pesticides is a real challenge and this is where nature gives us a helping hand in the way of "flowers". Yes, that is true, some flowers do have the capacity to fight pests off your garden. Here is a list of 5 very important and easy growing flowers that will help fight pests off your vegetable garden.
1.

Chrysanthemums

:
They are a kind of flowers that are not only beautiful but also have a wonderful scent. Available in various colors; white, pink, yellow and even purple, these flowers are ideal to fight pests. Apart from doing their prime duty of "fighting pests" these flowers which are easy growing also gives an elegant look to your garden. Imagine a cozy corner in your veggie garden full of chrysanthemums in all colors. How nice it will be!
One of the easiest of all flowering plants are to grow marigolds which come in a lot of varieties and they give a chic look to your garden. But very few know that these have the tendency to drive away pests. Especially, French marigolds are good at driving away whiteflies and bad nematodes. Marigolds are available in two varieties; scented and unscented. It is always best and easy to grow flowers which are scented because it is this "scent" that drives the pests away.
Have you seen these brightly colored flowers in a nursery shop? Well, at first we didn't know that growing flowers can be a good pest repellent until we used them in our vegetable garden. They are good at repelling aphids, tomato hornworms, leafhoppers and asparagus beetles.
The big "fluffy" flower as we, at Trustbasket, call Dahlias, has a wonderful tendency to repel nematodes These easy growing flowers which are very attractive and available in various colors and combinations. It is the beauty of these flowers that attracts many to grow them in their gardens, but least do people know about this "pest repellant" property.
5.

Four O'Clocks

:
You would have seen these flowers on the roadsides. You may also wonder, why to plant them along with the veggies. But trust us, they are good at killing Japanese beetles. They have a peculiar way of attracting and killing these Japanese beetles. However, they are poisonous and hence choose a safe location to plant them.
Now that you have read about the importance of growing flowers which would also help fight pests in your garden. Why not go ahead and plant them as early as possible? After all, they are nature's gifts to us to repel pests and devoid of chemical pesticides!
Popular Searches: Garden Accessories for Sale, Compost Bin India, Plastic Flower Pots Online, Contemporary Plant Pots, Hanging Pots Online, Colourful Plant Pots, Bird Feeders Online, Rectangular Planters Online, Small Pots Online, Flower Pots Online, Kitchen Waste Compost Bin, Balcony Railing Planter, Buy Pots Online, Indoor Plant Pots, Metal Flower Pot
10 comments