How to Grow Cabbage at Home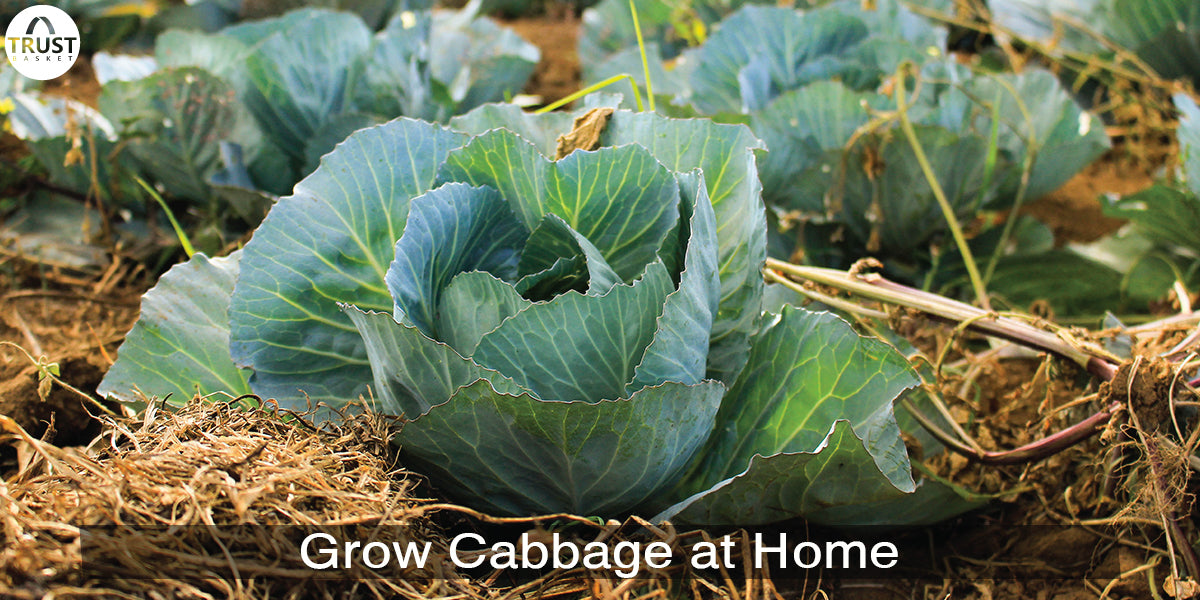 Cabbage growing is easy but sometimes small things can hamper it's growth. Check out simple methods to grow cabbage at home in pots. 
1. Purchase cabbage seeds at Trustbasket and choose a container with a depth of 12 inches and a diameter of 18 inches

2. Fill up the pot with potting soil and Plant the cabbage plant deep enough that the second leaf is just above the surface of the soil.

3. Place the container where the cabbage is exposed to sunlight for at least 6 hours per day.

4. As cabbage is a cool season crop, should not leave the soil to go dry. Poke your finger into the soil, and water whenever 1 inch feels dry.

5. Cabbage grows upto 2 to 4 feet tall. Cut the cabbage from the plant when the head feels firm and solid.
To know more details about growing a cabbage at home please visit - Trustbasket. 
Popular Searches: Garden Accessories for Sale, Compost Bin India, Plastic Flower Pots Online, Contemporary Plant Pots, Hanging Pots Online, Colourful Plant Pots, Bird Feeders Online, Rectangular Planters Online, Small Pots Online, Flower Pots Online, Kitchen Waste Compost Bin, Balcony Railing Planter, Buy Pots Online, Indoor Plant Pots, Metal Flower Pot
1 comment