How to Keep Soil Moist Without Excessive Watering During Summer? ‪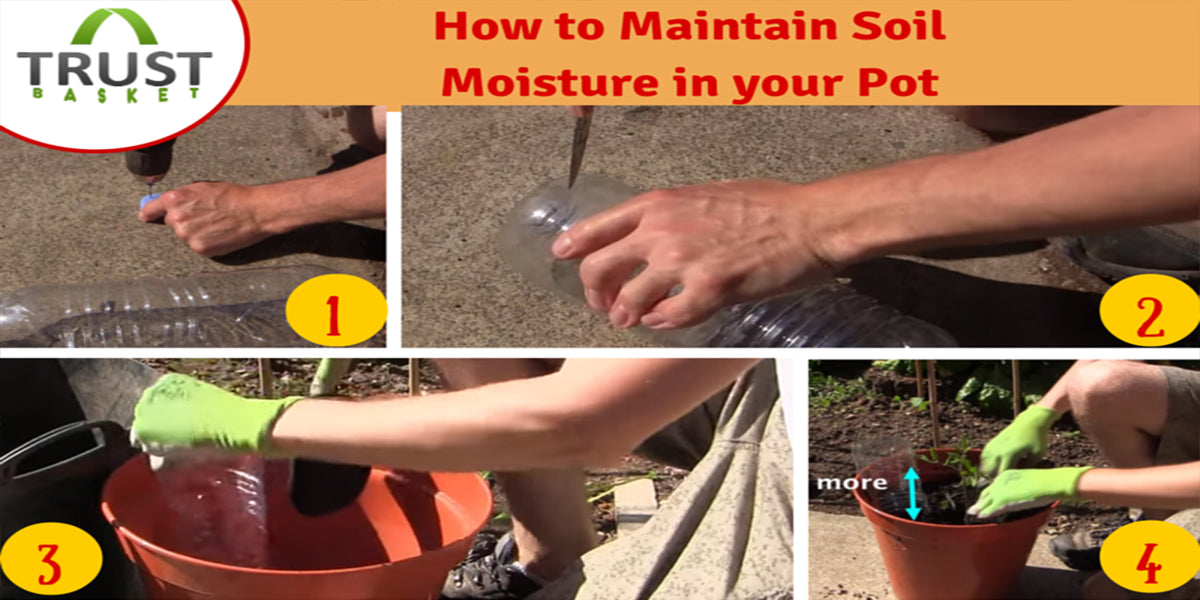 To make soil moist throughout the summer, here is the simple way.
Step 1:
Take a plastic empty bottle and drill a hole in the cap of the bottle.
Step 2:
Cut the bottom of the bottle so that you can pour water and store it.
Step 3:
Close the cap and place the bottle in the pot and then fill up with the gardening soil.
Step 4:
Make sure the back side of the bottle should be 1 inch or more from the soil base.
Step 5:
Fill the bottle with water.
Step 6:
Now you can leave your plant out in the sun for hours without worrying or soil drying.
Popular Searches: Garden Accessories for Sale, Compost Bin India, Plastic Flower Pots Online, Contemporary Plant Pots, Hanging Pots Online, Colourful Plant Pots, Bird Feeders Online, Rectangular Planters Online, Small Pots Online, Flower Pots Online, Kitchen Waste Compost Bin, Balcony Railing Planter, Buy Pots Online, Indoor Plant Pots, Metal Flower Pot
8 comments