Easy growing Garden Herbs for your garden with medicinal benefits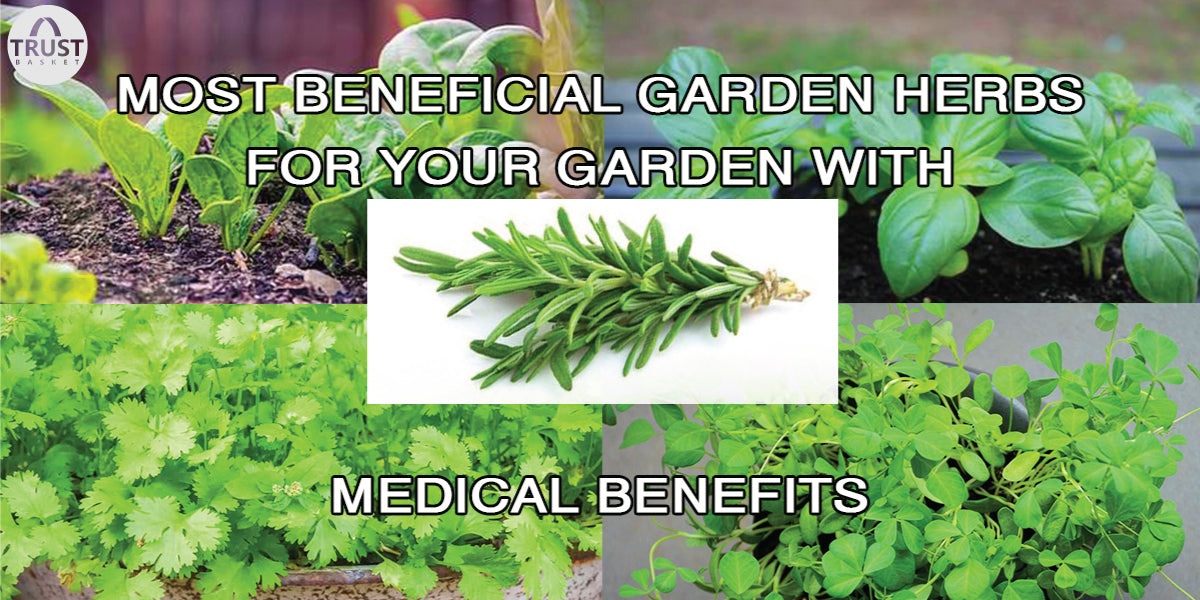 Some of the best and easiest garden herbs or culinary herb that you must have to grow in your garden according to me. Herbs are among the easiest plants to grow.
If you have a piece of land growing herbs would do great, but many actually do better in a container because their prolific nature can be contained.
Here is my list of my top ten "can't live without" garden herbs.
This plant can be used as dried or fresh. This plant likes its own space so it is preferable to grow in pots.
Basil gives a pleasant smell to your garden. Basically, It can also be used in cooking some Italian style dishes.
well, I don't think I need to give an explanation about this plant here. This is being the most used culinary herb in all dishes.
This is being well known in the category of herbs, this also helps in losing weight, reproduction, good for heart diseases and etc 
This is also one of the well-known garden herbs. which helps to control diabetes, heart diseases, and even in the diet for Aids patients. 
Well, this is it for this blog, thanks for reading.
Please do share this post and also make a comment if you'd like to add something.
 Popular Searches: Garden Accessories for Sale, Compost Bin India, Plastic Flower Pots Online, Contemporary Plant Pots, Hanging Pots Online, Colourful Plant Pots, Bird Feeders Online, Rectangular Planters Online, Small Pots Online, Flower Pots Online, Kitchen Waste Compost Bin, Balcony Railing Planter, Buy Pots Online, Indoor Plant Pots, Metal Flower Pot
3 comments