5 Tips On How To Choose The Right Gardening Tools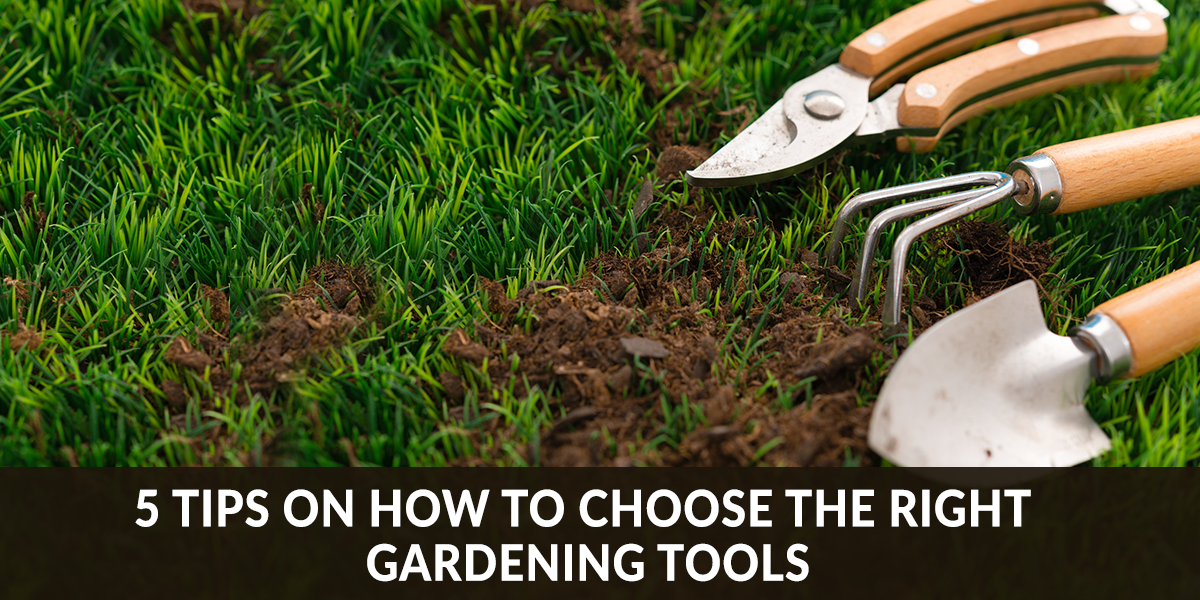 Choosing the right gardening tools for yourself may seem like a simple job, but the truth is that several factors are involved. When you choose the correct gardening tools online, you are saving yourself time as well as money. If you choose improper tools, then that money goes down the drain. So choose with care and do yourself a favour.
Tip #1: Always Choose The Better Material
It is always the best thing to choose the better material because it means that the product is going to last you a long time and is going to do a better job. So choose the highest quality material you can find for your gardening tools.
Tip #2: Comfort
It is extremely important that the gardening tools online in India you buy be comfortable for you to use. For example, if you are just starting with gardening, it is integral to choose tools that fit your hands. When you become a more advanced gardener, you may find yourself going for more advanced tools. So the main thing is that the products you buy are comfortable for your use.
Tip #3: Tools With Interchangeable Head
This is a great idea and something that will make your gardening a lot easier. When choosing gardening tools, make sure to buy things that come with interchangeable heads. This means that you will be able to use a single tool for multiple purposes.
Tip #4: Easy To Maintain
When looking for gardening tools online, it also makes sense to choose those which are easy to clean and maintain. You don't want to put in a lot of effort in maintaining the tools and spend your time cleaning every time you use them.
Tip #5: All The Tools You Need For Gardening
Now that you are generally aware of what things to keep in mind when shopping for gardening tools, it is necessary to learn what you need to buy. Here are a few things you are going to need:
Pruning scissors

Gardening kurpa

Hand gloves

Garden cultivator

Spray gun

Garden shears

Garden weeder equipment

Hand fork

Gardening watering can

Mulch mats
It is not that you need all the things mentioned above. You may need just a few to start out, but as days go by and your interest in gardening grows, you may find yourself buying more gardening tools online in India. There are combos of gardening tools available and they are great for gifting purposes as well.
Most people want to enjoy their gardens or have smaller balconies or terrace gardens, taking care of them can earn rich dividends in the form of beautiful plants and flowers. The right tools can make a huge difference to how well your garden blooms during the season.
Where To Buy Garden Tools And Equipment
If you are a regular online shopper, you will find it easy to buy tools for a gardening list online as well. Online stores can be a great place to do your shopping. But if you are thinking of going online for your purchase, it is best to stay away from generic stores and instead choose one that has expertise in gardening. A gardening online store will have a lot more options and will be easier to make your purchases from.
Conclusion
Choose your gardening tools with care for a lifetime of happy gardening moments.
TrustBasket
is India's leading one-stop gardening e-store. We have a wide range of gardening tools online and they will be delivered straight to your home.
0 comments