How Should You Clean Your Bird Feeder: Know All About It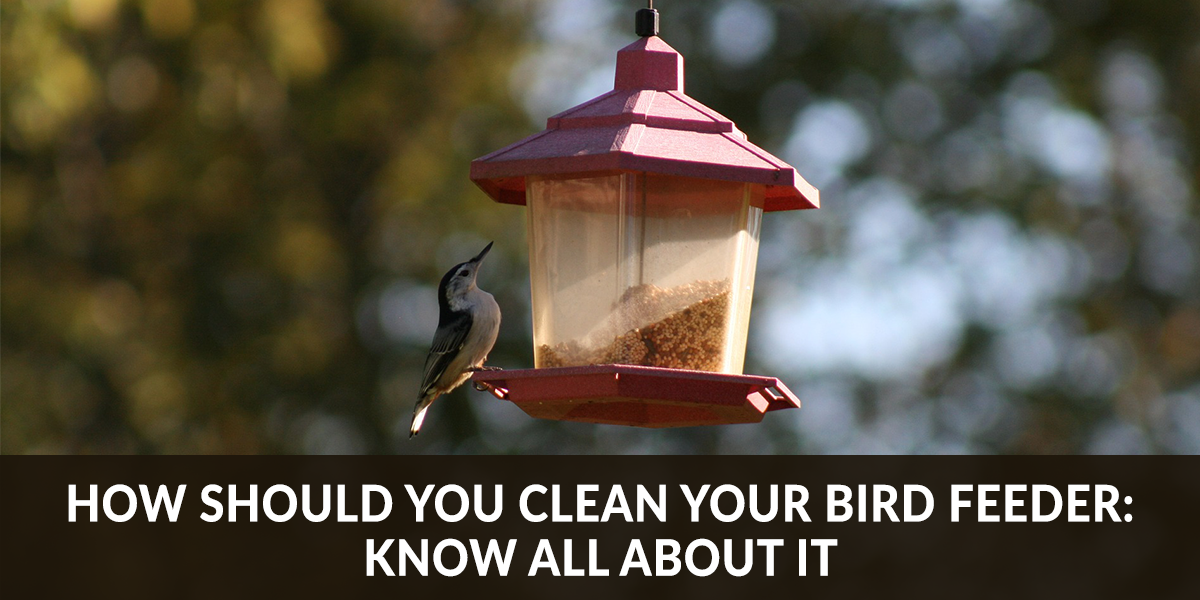 Having a bird feeder can be a great idea. Putting one on your terrace or balcony will mean that you will always have birds coming onto your home. If you have a garden or an open area, you can buy bird feeders online for the space. They are a great way to support the ecosystem by giving birds food and drink so that they can nourish themselves. It is one of the simplest ways you can find pleasure in being close to nature.
Once you put in a bird feeder in your home, you will find lots of birds visiting it. But the truth is that since such a thing will be exposed to the natural elements, it is easy for them to get dirty and need cleaning every once in a while. You will find that mould and mildew grow on it apart from the dust and dirt that is a normal part of anything left outside. Instead of worrying about it, having a cleaning routine for it will help you keep it clean.
What You Need
Some of the things that you are going to need to clean bird feeder online are as follows:
Vinegar

Water

Brush

Detergent powder
Process Of Cleaning
Here, we will state two methods to do so:
Mix one part vinegar with one part water and use the solution to clean the bird feeder. Use a brush to do so. Make sure you wear gloves. Make sure that you clean the inside and the outside of it so that it gets scrubbed well. Mix warm water with detergent powder and use the solution to clean with a brush. Wash the outside and inside well and after it is done, make sure to use a lot of water to clean away all traces of detergent.

No matter which method to clean the

bird feeder online India

you use, dry it thoroughly before filling it with food for the birds. This will ensure that the food does not get worse due to the leftover moisture and there is no reason for mould to form.
How Often Should You Clean The Bird Feeder?
This is a question that is often asked. While every day or even once a week seems like a tall task, the truth is that there is no need to clean it so frequently. Your bird feeder at home should be cleaned once a month. The frequency is best decided depending on your individual situation. For instance, if yours gets visited by birds a lot, then chances are they will need cleaning more often.
However, if a few birds visit yours in a day, it is better to clean as needed. Buy bird feeders online which do not require a lot of cleaning because when you do so too often, there are traces of detergent or vinegar left. The less of it that is done, the better it is for the environment.
To Sum Up
When choosing a bird feeder online, it is in your best interest to choose one depending on the number of birds you are expecting. You will be putting food in it. So make sure you put food that birds will like. The right kind of foods will not just feed the birds in the right manner, but will also make you feel good. You can get the required information from people who feed birds regularly.
At
TrustBasket
, get a choice of bird feeders delivered right to your doorsteps. We have an amazing collection of gardening supplies at our online store.
0 comments