Know All About the Different Types of Flower and Plant Pots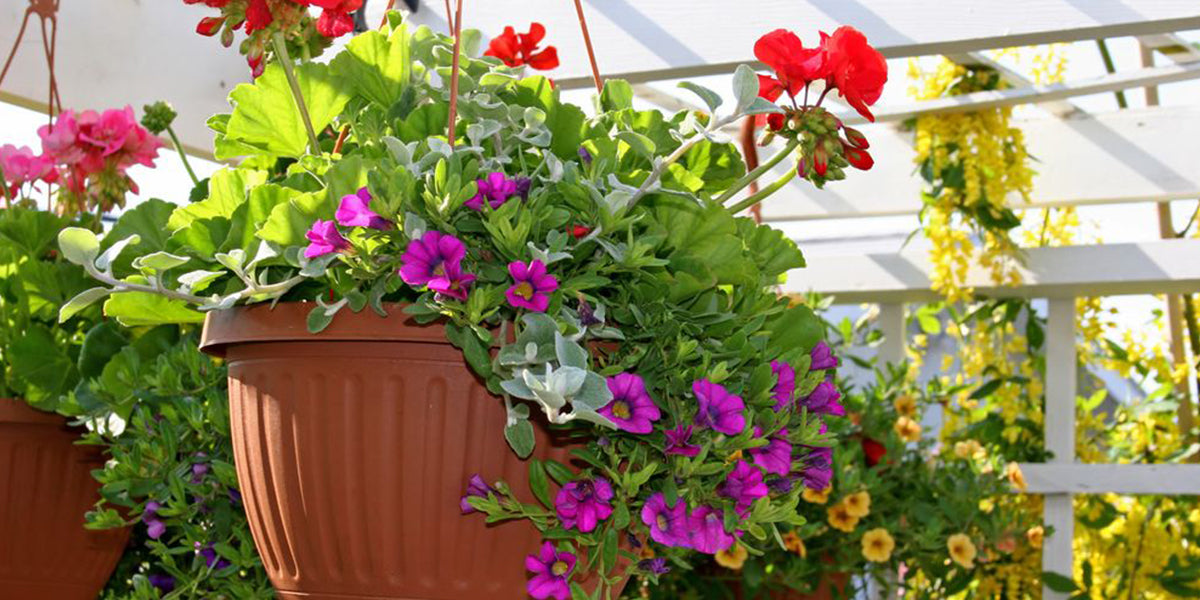 Garden pots play a significant role in providing a nurturing environment for plants to grow. Apart from refreshing the look of your garden, they offer great functionality in terms of usage and ease of maintenance. They are portable and can be kept at any place to add greenery and aesthetic value to your home. 
Pots for plants and flowers are available in a wide range of shapes, sizes, materials, and colours. Every type of pot has certain pros and cons associated with it. Thus, it becomes important to be aware of the different types so that you can make the right choice while buying plant pots online and selecting the pot that is ideal for the requirements of your plant. 
Here we have discussed the different types of pots along with their advantages and disadvantages:
1. Hanging Pots
If you do not have much ground space in your home to set up a garden or place the pots, hanging pots can be the best alternative for you. They do not need much space and attention. You can grow beautiful flowers in these pots and hang them around your balcony. However, they need regular watering due to low water retention capacities.
 2. Railing Planters
Due to the compact size of houses in urban areas, people do not get any space for gardening. Railing planters provide an easy and effective way to grow your plants without the need of much space. You can fix these pots on the railing indoor as well as outdoor. These pots are ideal for growing different flowers like roses, marigold, and lilies.
3. Decorative Pots and Urn Planters
These pots are eye-catching and provide an enhanced look to your garden. They come in different shapes and sizes. Large-sized urn planters may be difficult to move, but they can retain more water for a long time and provide great support to the plants. You can add a classy look to your home interior by placing decorative pots and urns.
4. Plastic Pots
Available in colourful options, plastic pots are an attractive option for indoor as well as outdoor gardening. They are light in weight and can be easily moved from one place to another. They come at highly affordable prices, so you do not need to compromise on your budget. Without the need for much maintenance, they offer great practicality.
5. Metal Pots
Metal planters give an elegant and unique look to your garden. They are made from materials like tin or steel. Our metal planters are galvanised and finished with a powder-coated paint for fade and rust resistance. They have a long life and are highly durable. Maintenance is also easy and you just need to wipe with a cloth to get it back to pristine condition. Due to high conductivity, metal pots may get very hot when placed under the sun.
6. Coir Pots
Made from coconut fibre, coir pots are an excellent option if you are looking for biodegradable planters. They offer a great medium for the growth of the plants. They have high porosity and ensure an easy flow of water and air through the soil. They have great water holding capacity with efficient drainage. They ensure healthy growth of the roots. Make sure that you rinse them with fresh water to clear the salt on their surface. 
If you are searching for the best flower pots online, explore the huge variety of planters and pots available at Trust Basket. We have all kinds of pots mentioned above at highly affordable prices. We are the leading online store for buying pots and gardening accessories online.
Popular Searches: Garden Accessories for Sale, Compost Bin India, Plastic Flower Pots Online, Contemporary Plant Pots, Hanging Pots Online, Colourful Plant Pots, Bird Feeders Online, Rectangular Planters Online, Small Pots Online, Flower Pots Online, Kitchen Waste Compost Bin, Balcony Railing Planter
2 comments